Thorndike Press large print books — bestsellers and bestselling authors — from fiction like romance, mystery, and western to nonfiction such as biography, history, and lifestyle
Pre-Order Popular Titles
Order your large print titles early to keep your collection up to date.
Pre-order large print titles
Save on Selected Titles
Take advantage of our online specials and save on selected titles.
See special offers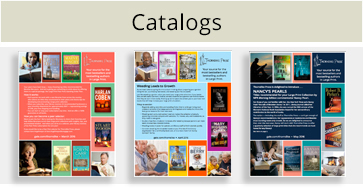 Monthly Catalogs
View or download for easy offline viewing.
Access catalogs
Time to Get Your Summer On!

Best Practices for Large Print
Join Booklist and Thorndike Press for a free webinar on building successful collections. Access webinar »
Thorndike – The Gale Blog
Check out featured articles and recent news about your favorite titles and publishers from Thorndike Press.View the Gale Blog »