SUPPORT SUSTAINABILITY AND ENVIRONMENTAL STUDIES
OFFER A WIDE RANGE OF CONTENT
Users can access authoritative content from national and global publications in addition to award-winning Gale reference content, which gives a variety of informed perspectives.
ACCESS AN EXTENSIVE DATABASE
Hundreds of topic, event, and state portals bring together content from articles, case studies, statistics, images, and more. Users can search the information to learn about diverse subjects such as climate change, food security, soil ecology, and tourism.
NAVIGATE EASILY ACROSS TOPICS
A similar user experience for all Gale products allows users to spend more time with content and less time learning navigation tools.
FULFILL INTERDISCIPLINARY INSTRUCTION NEEDS
Content supports students and researchers interested in environmental and sustainability issues across science, social studies, and the humanities.
Access through your library >>
Provide an Accessible, Efficient Platform
PLATFORM TOOLS
Accommodate diverse backgrounds with ReadSpeaker text-to-speech technology and on-demand article translation in over 20 languages.
CITATION TOOLS
Integrated directly into the user's workflow, MLA, APA, and Chicago-style citations are supported and can be easily exported to citation services like EasyBib or NoodleTools.
HIGHLIGHTS AND NOTES
Organize, save, and share highlights and annotations within content.
SEARCH FUNCTIONS
Researchers can search by Lexile range or find content based on basic, intermediate, and advanced levels of complexity.
CURRICULUM-ALIGNED CONTENT
Content is aligned to national standards and Common Core State Standards.
MASTER WORKFLOW
Expand access and increase discovery by integrating Gale resources into your Learning Management System. Add to that the power of G Suite for Education and Microsoft Office 365 tools, which enable users to easily share, save, and download content— including highlights and notes.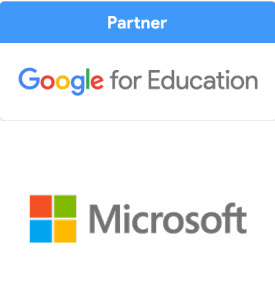 FEATURED RESEARCH
"I saw a way that I could collaborate with my colleagues more efficiently and get resources to students and make it more effective and personalized for their learning."

–Teacher, Central York High School, Pennsylvania
subjects covered
Humanities & Social Sciences
Environmental Science
Platform Features & Tools
Translation Tools
ReadSpeaker text-to-speech technology, and on-demand text translation into over 50 languages.
Workflow Tools
Google Workspace for Education and Microsoft 365 tools enable users to share, save, and download content—including highlights and notes. Learn More
Citation Tools
Integrated directly into the user's workflow, formatted citations can be easily imported from single or multiple documents to services like EasyBib or NoodleTools. MLA-, APA-, and Chicago-style citations are supported.
"With a vast array of content and features that will meet the needs of a wide range of users, from students to researchers and professional, Gale In Context: Environmental Studies (formerly known as GREENR) is recommended for academic and large public libraries."
"Students working on environmental, natural resources, and energy issues will find a mother lode of information in this media-rich database. This attractive, informative site, available to numerous users simultaneously, enables students in science, social studies, health, and even career studies, to produce reports using current information carefully targeted to their interests. Recommended."