Examine the development, ideologies and rhetoric of extreme right-wing groups in America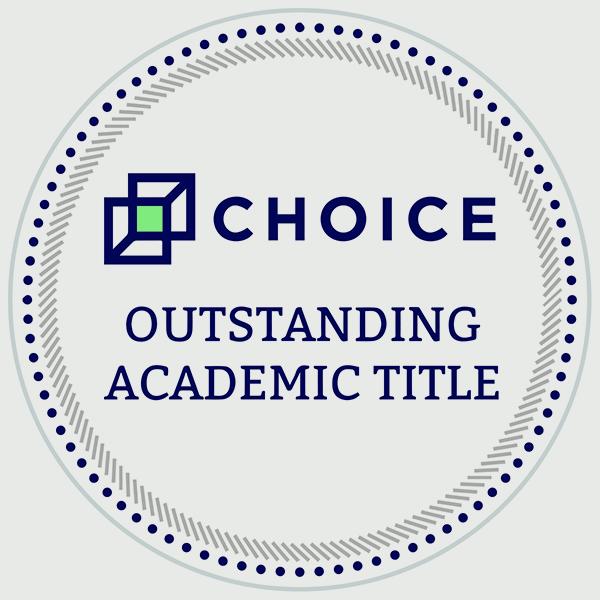 Far-Right Groups in America named an Outstanding Title of 2022 by CHOICE
Political Extremism and Radicalism is the 2022 SIIA CODiE award winner for Best Library Reference or Educational Database.
"Materials within this collection can be connected to modern debate topics, including conspiracy theories, sex education in schools, abortion rights, gun control, police brutality, homophobia, and racism. The information within these collections can be invaluable for teaching equity, diversity, and inclusion as they can be used to frame conversations about racism, sexism, and religious intolerance … One of the greatest strengths of this database is that it was intentionally designed to help researchers make unexpected connections and new discoveries between topics." – Erica England, Washington State University, CCAdvisor (composite score of 4.75 out of 5)
Political Extremism and Radicalism: Far-Right Groups in America centers around groups considered to be on the right of the political spectrum, with a particular focus on white supremacist and nationalist groups in the United States, such as the Ku Klux Klan, the National White People's Party (aka American Nazi Party) and the Citizens' Council. With material from five eminent institutions, Far-Right Groups in America examines the varying manifestations of Far-Right ideologies, looking at their emergence, growth, structure and development as well as the identities of individual groups.
The archive features content from the University of California, Davis; the University of California, Santa Barbara; Idaho State University; the University of Iowa and the Federal Bureau of Investigation (FBI). Material includes titles such as The Truth at Last, Klansman, National Socialist, The Ultimate World Order, Warning America, Guide to the American Right, Alarming Cry, National Vanguard, News and Views, Last Day Messenger, American Defense League, and Student Statesman, among many others.
Especially important is the content that addresses the internal viewpoint and rhetoric of these groups. Far-Right Groups in America features numerous pamphlets, newsletters, and propaganda that were originally intended to be viewed only by members. These can be studied alongside materials that critically discuss Far-Right politics from outside the groups themselves, which are also included in the archive. White supremacist newspapers, such as the National States' Rights Party's Thunderbolt, the National Socialist White People's Party's White Power, and the Ku Klux Klan's The Crusader, allow researchers to build an understanding of the ideology of these groups from the perspective of their members.
The inclusion of audio recordings from the James Aho Collection at Idaho State University offers an interesting window into the viewpoints and inner workings of groups such as the Church of Jesus Christ-Christian. This unique collection of recorded sermons and interviews (accompanied by transcripts) includes talks from Far-Right leaders, such as Manfred Roeder and Pastor R.G. Butler.
Far-Right Groups in America covers several topics that would fall under the broader theme of right-wing America, including nationalism, racism, anti-Semitism, Christian Identity, homophobia, political misinformation, and conspiracy theories. This archive is valuable to modern and contemporary history, politics, government studies, sociology, gender studies, African American studies, and religious studies departments.
Collections Include:
University of California, Santa Barbara - Christian Identity and Far-Right Wing Politics
This collection consists of periodicals, pamphlets, programs, and other printed ephemera regarding American Christian conservative groups' philosophies, as well as far right-wing politics and election propaganda. It includes both ephemera and periodicals through which researchers can explore the intersection of Christian conservatism and the Far Right.
University of Iowa - Social Documents Collection
The Social Documents Collection contains a large accumulation of materials published by conservative organizations; groups generally considered to be to the right on the political spectrum. Far-Right Groups in America includes a number of pamphlets, publications, leaflets, correspondence and ephemera focusing specifically on material related to Far-Right groups that have been selected from the wider Social Documents Collection. Materials concern a range of right-wing and Far-Right thinking from Second Amendment gun rights and tax protest to anti-communist, racist, anti-Semitic, Neo-Confederate thinking, and much more.
University of California, Davis - Walter Goldwater Radical Pamphlet Collection
The Library at the University of California, Davis established the Radical Pamphlet Collection in 1966 with a collection of pamphlets purchased from Walter Goldwater, a book dealer who specialized in radical politics, and who was also one of the first book dealers to specialize in African American Studies. Through the material in this collection researchers can explore the role that the Far-Right plays in the U.S., with titles authored by both those in support of and criticizing Far-Right viewpoints, and which cover topics such as the Ku Klux Klan, communism, politics, racism, and fascism.
Idaho State University - James Aho Collection
The James Aho Collection is comprised of a variety of materials documenting right-wing extremism in Idaho and the Pacific Northwest. Materials consist of printed matter, recordings, and ephemera with the bulk of the collection consisting of newsletters from various churches and organizations promoting their beliefs. Of particular interest is the collection of recorded sermons and interviews (hosted as audio files and transcripts) that provide an interesting window into the viewpoints and inner workings of Far-Right groups such as Aryan Nations.
Federal Bureau of Investigation Files:
FBI File on Joseph McCarthy
This file documents McCarthy's witch-hunt, from the initial 1950 allegations of Communist Party members in the State Department to the Senate's condemnation in 1954. It details the FBI's observations and involvement in McCarthy's accusations, and it includes much of the correspondence between Hoover and other senators, especially regarding Hoover's repeated denials that the FBI provided McCarthy with information. This file should be of particular interest to scholars of the twentieth century, especially of the Red Scare and the 1950s.
FBI File on Charles Lindbergh
Charles Lindbergh thrilled the American public when he became the first man to fly an airplane solo over the Atlantic Ocean in 1927. However, Lindbergh's life was also marked by tragedy and controversy. In 1932, the infant child of Lindbergh and his wife, Anne, was kidnapped and murdered. Lindbergh was impressed by the power of the Nazi war machine--particularly the Luftwaffe---and advocated American neutrality in the volatile years before World War II. Covering the 1930s and 40s, this FBI file focuses mainly on Lindbergh's activities as a Nazi sympathizer. This collection will appeal to anyone interested in American social history as well as to those studying the decades leading up to World War II.
FBI File on Ezra Pound
This intriguing FBI file deals with the World War II activities of the poet Ezra Pound. Pound, who wrote such major works as the epic Cantos, Hugh Selwyn Mauberly, and Seafarer, was an American expatriate for much of his life. He was active in promulgating fascist ideology while living in Italy during World War II especially through radio broadcasts directed at the United States. Charged with treason by the United States government, he was captured after the war in Geneva and was brought to the United States for trial. He admitted to voluntarily broadcasting fascist propaganda for pay. Pound was eventually confined to a mental institution in 1958 after being deemed unfit for trial. Included in this lightly excised collection are radio transcripts, correspondence with Italian and German officials, and a memo from Adolph Hitler.
FBI File on the Posse Comitatus
This FBI file is an excellent case study of the tracking of a hate group. A group of right-wing extremists, the Posse Comitatus was formed in Oregon in the early 1970s. Established as a group of citizens "voluntarily acting in the name of the local sheriff to enforce the law," the Posse Comitatus hated Jews, African Americans, and government officials above the rank of sheriff. Holding the federal government in contempt as illegitimate, and recognizing lawful authority only on the county level, the Posse also advocated tax rebellion. Covering the period 1973-1977 and 1980-1996, this collection contains copies of hate literature, details of a bombing, and notes from several income tax evasion trials. This file will be of interest to those studying hate groups and the government's efforts to monitor them.
subjects covered
American History
Criminal Law
Criminal Justice
Government
Political Science
Politics
Social Sciences
Twentieth Century Studies
U.S. History
Social History
Civil Rights
Platform Features & Tools
Term Frequency
Researchers can see the frequency of search terms within sets of content to begin identifying central themes and assessing how individuals, events, and ideas interact and develop over time.
Topic Finder
By grouping commonly occurring themes, this tool reveals hidden connections within search terms—helping to shape research by integrating diverse content with relevant information.
Cross-Search Capability
Search across the content of complementary primary source products in one intuitive environment, enabling innovative new research connections.