METHODOLOGY
We began by using the 'advanced search' feature within the Gale Primary Sources cross-search platform. In it, we began to draw all publications that used different terms, including "great train robbery", "mail train robbery", and "train robbery" in their text. To ensure we did not get any articles before the robbery happened, we input date limiters to pull articles written after the 7th of August 1963.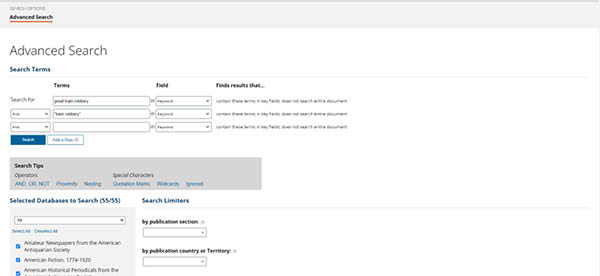 Once submitted, the research results gave us 2,643 documents from 14 archives. The national press provided the most search results, with 676 from The Telegraph Historical Archive alone.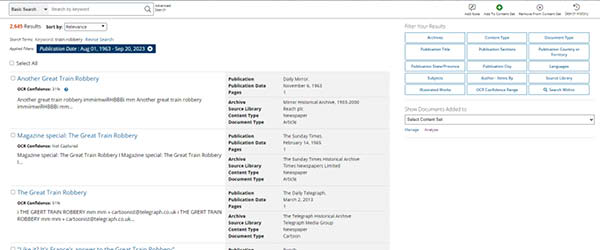 To get a more manageable number of articles for this story, we restricted the results to show only those published before the official trial began on the 11th of January 1964. We then ordered them by publication date from the oldest to newest to better see how the story unfolded.