Spotlighting women who have broken new paths in society, business, culture and healthcare
This fourth instalment of the multi award-winning Women's Studies Archive programme, Female Forerunners Worldwide, focuses on individual women and organisations around the world who have broken new paths in society through business, social reform, popular culture, health care, and more.
Covering over three centuries, the primary sources included span from 1759 to 2002. Key highlights include contributions of African American women trailblazers; nursing journals from around the world (including Britain, Australia, Africa, Asia, and the Caribbean); popular magazines from Australia and New Zealand; and collections concerning the supernatural and crime.
This resource supports students and scholars working in the fields of women's history, gender studies, and social history by enabling research on key topics such as civil rights, political activism, literature, women's experience of prison and the justice system, medicine, work and professional representation, racism and slavery, spiritualism, missionary work, and periodicals.
Awards
Library Journal Best Reference Databases of 2022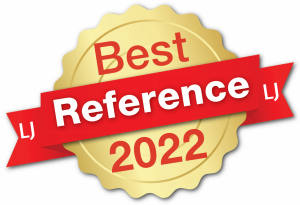 Collections
Renowned libraries and collections represented in this module are listed below. For more detail about each collection, see the Collection Description document in the Additional Resources section.
Amistad Research Center:
Papers of Mary McLeod Bethune, 1923-1942
Fredi Washington Papers, 1925-1979
Library of Congress:
Women's Joint Congressional Committee
Papers of Louise Chandler Moulton
London Metropolitan Archives:
HM Prison Holloway Records from the London Metropolitan Archives
Schomburg Center for Research in Black Culture, New York Public Library:
National Association of Colored Graduate Nurses Records, 1908-1951
Katz/Prince Collection, 1967-1973
Earl Conrad/Harriet Tubman Collection
Gwendolyn Bennett Papers, 1916-1981
Eusebia Cosme Papers, 1927-1973
Royal College of Nursing:
Historical Nursing Journals
Senate House Library, University of London:
Ida Holden Papers
Edinburgh Seances
Caroline Augusta Foley Rhys-Davids Papers
Diaries about Spiritualism and Other Topics
Smithsonian Institution:
Caroline Jones Collection
State Library New South Wales: Hidden Treasures of the Mitchell Library:
Sydney Periodicals, 1886-2016
Australian and New Zealand Women's Organisations, 1835-2002
The National Archives (Kew, United Kingdom):
HM Prison Holloway Records
Suffragettes, 1886-1935
Yale Divinity School:
Yale Divinity School Periodicals
subjects covered
American History
African-American Studies
Associations & Nonprofit Organizations
British Studies
Communication & Media Studies
Gender & Women's Studies
Health & Medicine
Nursing
Marketing
Social History
Platform Features & Tools
Term Frequency
Researchers can see the frequency of search terms within sets of content to begin identifying central themes and assessing how individuals, places, events, and ideas interact and develop over time.
Topic Finder
By grouping commonly occurring themes, this tool reveals hidden connections within search terms—helping to shape research by integrating diverse content with relevant information.
Cross-Search Capability
Search across the content of complementary primary source products, including books, in one united, intuitive environment, enabling innovative new research connections.
"A niche primary source collection with unique documents highlighting significant and lesser-known women trailblazers that pays particular attention to the nineteenth and twentieth centuries. Several of the collections bring attention to marginalized voices, including those who were enslaved or imprisoned. It is a solid selection for institutions that support advanced research in the Humanities, History, Gender Studies, and other scholarly areas with a focus on women's lived experiences."
"The history of nursing is far less researched than the history of medicine, and a large part of this is down to the accessibility of materials. Access to this range of materials is so exciting! Being able to search and browse digital nursing journals makes a huge difference as a researcher, and the diversity of the collection will also help to support new projects, for example I'm developing a collaborative doctoral award on the experiences of nurses of Black Caribbean and African heritage."
"The release of historic nursing journals as part of the Gale Women's Studies collection is a fantastic development for researchers. With opportunities not only to browse the publications but also search by keyword, this resource has so much to offer to anyone researching women's history and social and political history more broadly. It is helpful to academic researchers and students alike, across a huge variety of possible research topics, including medical history and the history of women's professionalisation."
"I'm researching nursing in workhouses before World War One, and this is a great resource for understanding this area of practice."
"The digitisation of twenty-two historic nursing journals as part of Gale's award-winning Women's Studies Archive programme is a boon for researchers in the field of nursing history. The Royal College of Nursing's previous digitisation project making available the Nursing Record and the British Journal of Nursing was of huge value to my own research on First World War nursing and nursing practice during the 1918/19 influenza pandemic. The recent expansion of nursing related materials opens up possibilities for studies of much greater breadth and depth."
"This is a very exciting project, opening up international nursing trade journals to users from around the world. These journals and magazines chart clinical nursing, global events, technological changes and cultural developments, and reflect professional women's place in the world. But it is the detail that entices me to linger and explore the collection – in carrying out research I've been distracted by letters to the Editor that could have been written yesterday; read poems and short stories; seen the career progression of individuals in the appointments sections and been fascinated by wonderful advertisements for shoes. Nursing is such a large profession, yet nurses lives are under researched. I'm looking forward to seeing the full range of research that this resource will be used for."
"The historic nursing journals now available are an invaluable resource for editing Wikipedia, to document nursing history and to make clear the important work that nurses have performed. Wikipedia editors assess a subject's notability based upon the availability of reliable independent sources – the nursing journals provide easily citable evidence of the importance of nurses' work and help to make the contributions of underrepresented women more visible."