Gale is an international publisher of digital archives and other library resources such as eBooks.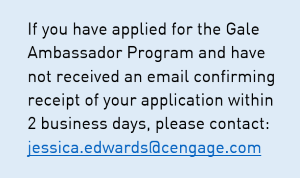 Many students at your university remain unaware of the great digital resources available through your library. This includes many of Gale's primary source archives, such as –
(To see the Gale archives, and other resources, available at your university, search "Gale" in your library catalogue.)

We are recruiting students from your university to undertake awareness-building activities, so more students find out about and use these archives!