Online Ordering Alert

We're making progress to enhance the My Account management and ordering processes. While most issues have been addressed, we will implement solutions for the remaining issues on Friday, August 17, 2018 in the evening.

To ensure you have the best possible order experience during this transition, please submit all orders directly through a Library Sales Consultant. We apologize for this inconvenience and appreciate your patience as we work to restore and enhance all functionality. We will send a formal communication to customers once we have confirmed all problems are resolved.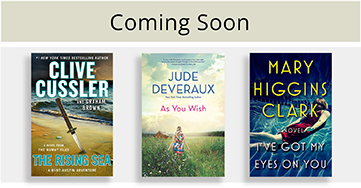 Pre-Order Popular Titles
Order your large print titles early to keep your collection up to date.
Pre-order large print titles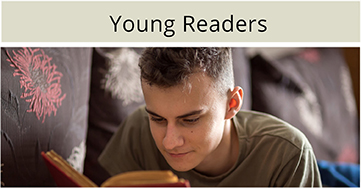 Large Print and Reading Achievement
Large Print has been proven to help aid decoding, fluency, and comprehension.
Learn more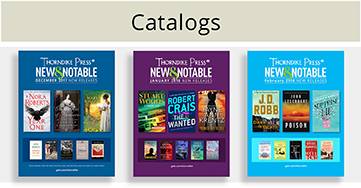 Monthly Catalogs
View or download for easy offline viewing.
Access catalogs

Best Practices for Large Print
Join Booklist and Thorndike Press for a free webinar on building successful collections. Access webinar »

Thorndike – The Gale Blog
Check out featured articles and recent news about your favorite titles and publishers from Thorndike Press.View the Gale Blog »