Upgrades and New Tools for multiple Gale databses
In December 2020, we upgraded tools across multiple Gale databases and primary sources products, as well as adding some new functionality. These enhancements, along with Gale Primary Sources, apply to these databases:
Gale Business: Entrepreneurship
Gale eBooks
Gale Health and Wellness
Gale In Context
Gale Literature
Gale OneFile
ENHANCED ADVANCED SEARCH
We launched a major upgrade to Advanced Search across the Gale products. This new user interface meets our users where they are by providing useful tips and information to help them get the most out of their search experience: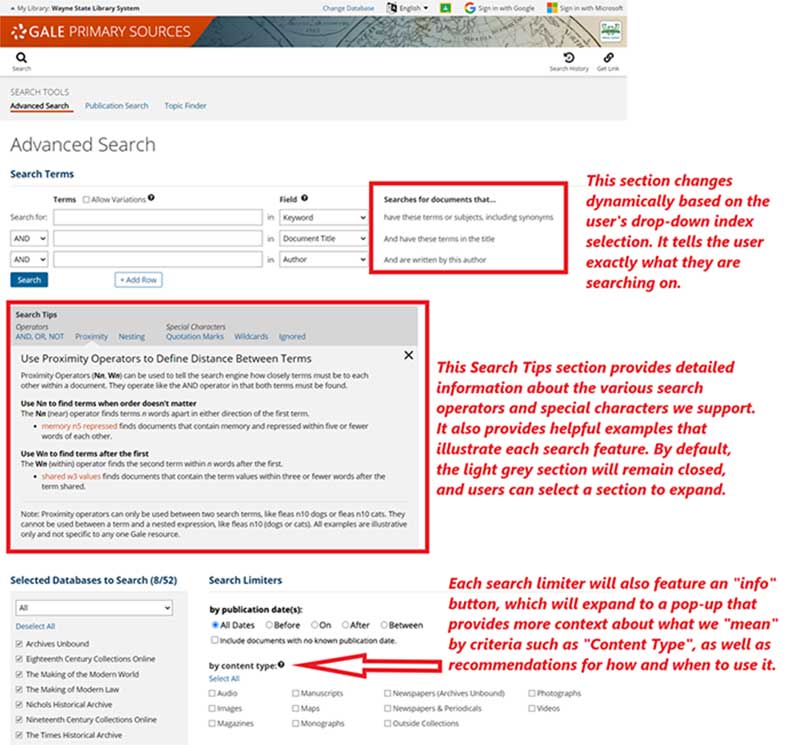 IMPROVED DEFAULT DOCUMENT VIEW
We changed the image viewer to a default "Fit to Height" view. This is in response to feedback that the default "Fit to Width" view is too magnified and that users would prefer to see more of the document by default.