As digital demands continue to rise, the emphasis on creating a seamless workflow becomes all the more important. Eliminating multiple logins, developing efficiencies in how materials are prepared and distributed, and building a collaborative environment with students and peers are all essential to today's educators. Your school or library can play a pivotal role in connecting remote users to electronic resources. Take a look at the many tools and services Gale offers:
COLLABORATION TOOLS

EXTEND THE REACH OF YOUR RESOURCES
G Suite for Education and Microsoft Office 365 Tools
Many of our products are integrated with G Suite for Education and Microsoft Office 365 collaboration tools. These enable users to easily access, share, save, and download content—including highlights and notes.
LMS Integration
Incorporate Gale resources into your learning management system to expand access and increase discovery from within the classroom. Optimized integration with popular providers like Canvas, Schoology, Moodle, and Blackboard allows for embedding of links or documents directly into assignments, discussions, and more.
Instructors can adopt specific digital library resources to support their course curriculum, and it reduces the steps involved in incorporating Gale content into a course. The permalinks provide reliable access for the entire class, and it eliminates the need for students to authenticate creating a seamless workflow experience for users.
Ready to get started?
Click here to find everything your school needs to know for installation, including FAQs and training materials.
CITATION TOOLS
MAKE CITING WORK LESS WORK
Automated Citations and Resources
With Gale products citations tools are directly integrated into the user's workflow and support MLA, APA and Chicago-style citations. Formatted citations can be quickly exported to EasyBib, NoodleTools, or other citation management tools from a single document or a collection of saved documents.
DISCOVERY SERVICES
FEWER PASSWORDS + IMPROVED ACCESS = BETTER DISCOVERY
Authentication Capability
Gale promotes discovery of its online products and databases within library discovery services, the open web, and in the classroom with popular platforms like MackinVIA's Deep Discovery™.
Gain access to your Gale products with just a single sign-on through popular services like Google, Microsoft, ClassLink, and Clever.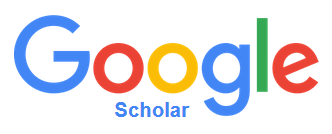 Google Scholar
Gale, a Cengage company, has made it easier for academic researchers to access its scholarly content anytime, anywhere. Through a new partnership with Google Scholar, Gale has integrated Google Campus Activated Subscriber Access (CASA) into its Academic OneFile periodical database, ensuring users seamlessly experience uninterrupted access to its authoritative content, from any off-campus location or device.
Google CASA is an enhanced authentication service that builds upon Google Scholar's Subscriber Links service. When users log into Google Scholar on-campus, they create an affiliation which follows them off-campus, allowing for seamless access to their library's licensed resources from any off-campus network.
Learn more about how we increase access of Gale resources through library discovery services, the open web and in the classroom.