METHODOLOGY
We began our study by researching the ship and its service history. The original name for the ship was the MV Monte Rosa, a cruise liner first made by German shipbuilders Blohm and Voss, the very same shipbuilders who would create the Bismarck. Later, it would be renamed the Empire Windrush when its ownership passed from Germany to the United Kingdom. With these names, we began work in our primary source archives.
Using the advanced search feature, identified all documents that referenced "Empire Windrush" and "Monte Rosa". To avoid finding documents that are irrelevant to our study, we cross-searched these keywords to narrow our search results, including "cruise", "ship", and "liner". In addition, we cross-searched the name with "Windrush Generation", "West Indies", "West Indian", and "Caribbean" to better find stories of the people who sailed to Britain on board this ship.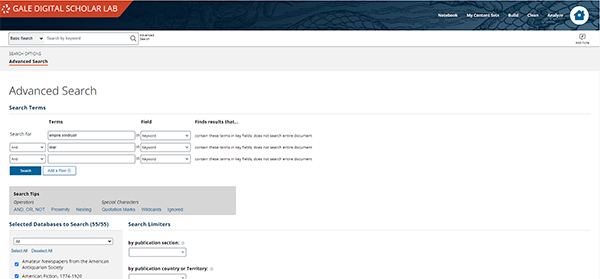 Our research eventually led us to 304 unique documents spanning nearly 90 years. Many of Britain's leading newspapers have stories on the ship spanning several decades, long before and after it arrived in Tilbury port on 22 June 1948.
To best explore the story, we reordered the documents by date range.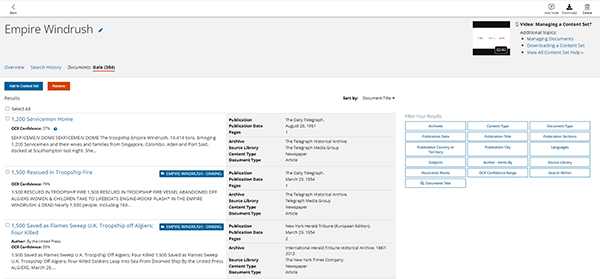 The story we found was one of toil and turmoil, of a ship that endured dozens of trips across the world, one of a gleaming luxury liner repurposed as a tool of war, and of a grizzled troopship that became a symbol of hope for those setting out for a new life.